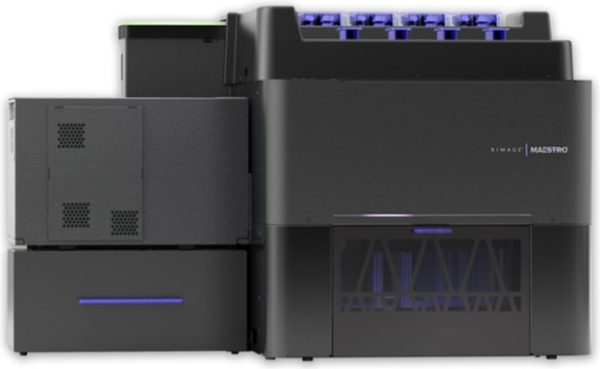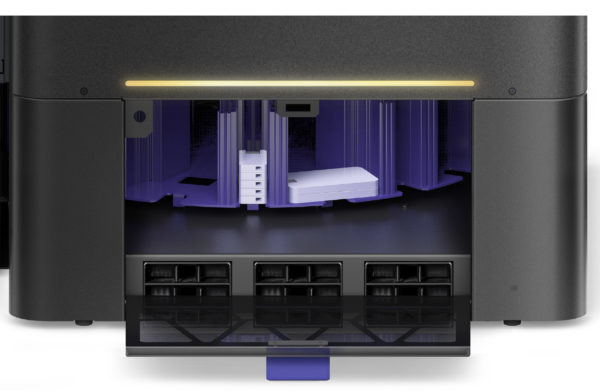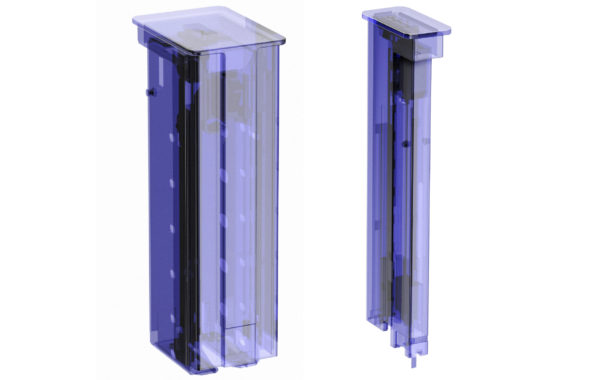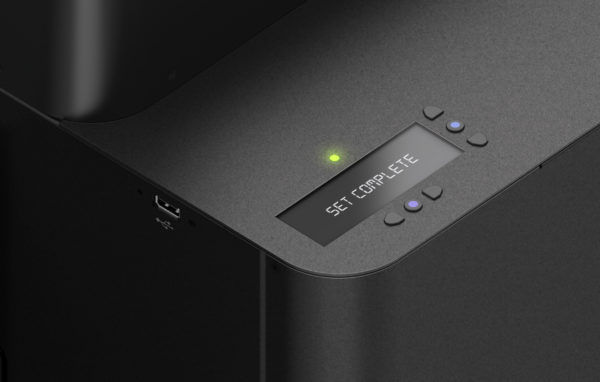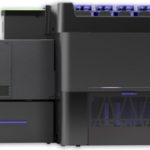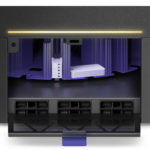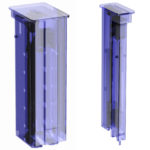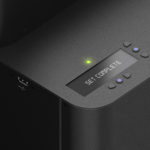 Introducing: Rimage Maestro USB Publishing System
First of its Kind, USB Automation System
The next generation of USB production, Maestro is the first fully automated USB system for printing and recording in the market from Rimage. Engineered for reliable robust performance with industrial grade robotics, Maestro meets the world's most challenging digital content demands for USB technology. Advanced features such as flexible memory and case size options combine with our new software suite bring you unrivaled performance and quality.
Description
Features
Specifications
Description
Superb printing
Maestro systems have the world's best full-color thermal printers, providing top of the line printing and industrial-grade production in one robust package.
Same-day turnaround
Designed to scale from single USBs that are each 100% unique up to producing hundreds of customizable USBs per day, Maestro systems allow you to deliver custom-tailored USBs for any use. Automated robotics and a powerful software interface combine to allow automated production, integrating into your workflow to save you time and money.
Powerful performance
By utilizing a modular approach, the Maestro can allow production of up to four different capacity and speed data modules and up to two sizes of cases at once. With a 100 cart input capacity and up to a 200 card output capacity standard, Maestro systems offer flexibility. The reliable Rimage robotics are designed to output USBs continuously for years.
• Operating system on SSD for fast startup with 16 GB of RAM
• Two USB case size options: thumb drive and pocket drive
• USB 2.0 and USB 3.0 options in 5 different sizes
• Four 25 data module input magazines
• Four 25 case input magazines
• 200-USB rotating carousel for output
• 360 degree visible status light
• Multi-line LCD status display
Input Capacity
Four 25-capacity magazines / 100 USB cards total
Output Bin Capacity
200 USBs
Printer
Everest EncoreCP
CPU
Intel Core i5-7500
Trusted Platform Module (TPM)
Included
HDD Storage
1 x 256 GB SSD (OS)
3 x 500 GB HDD (Cache)
RAM
16 GB
Operating System Win
10 Enterprise 64-bit
Network Adapters
Two 1 GB Ethernet
Rimage Automation Suite (RAS)
A full set of software tools enabling unique artwork design, job submission, control center
operation, production monitoring and custom application creation.
Rimage Quick Design™
Label creation software – included
Rimage AutoConductor™
Submit jobs, control and manage the system,
locally or over the network – included
Power Specifications
100-240 VAC, 60/50 Hz, 3.9-2.6 AMP, 500 watt Maximum
Warranty
12 months