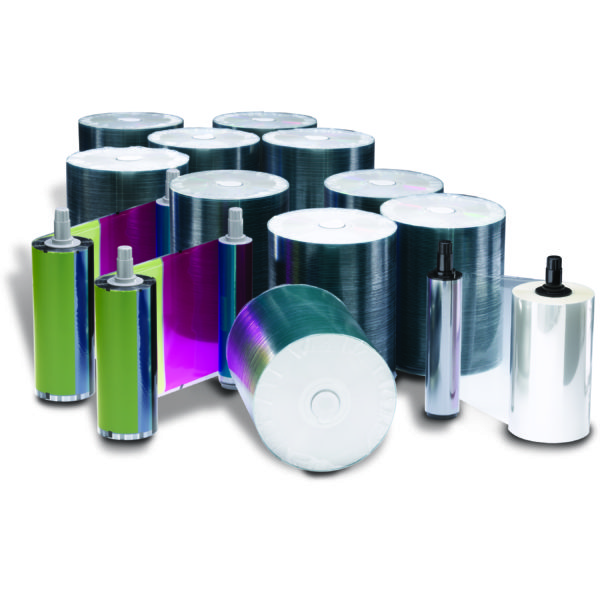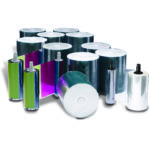 Rimage 2450 White DVD Thermal Media Kit
$574.90 – $834.78
Additional information
Additional Information
Warranty
Weight: N/A
Dimensions: N/A
Quantity: 1000 piece kit
Ribbon Color: CMY, Monochrome Black
Pick, Clamp, Record, and Print Warranty/Guarantee
Rimage warrants media discs included in the Rimage Media Kit ("Media Kit") to both print and record to the end user's satisfaction if they are properly handled and maintained. Rimage will replace the media disc should Media Kit components fail to properly print and record a disc that came in the Media Kit. See the Rimage Media Kit Limited One Year Warranty/Guarantee below for a complete explanation of the warranty and terms and conditions, including exclusions, minimum returns and other limitations.
Archival Life Warranty/Guarantee
Based on the results of longevity testing by our media manufacturer, Rimage warrants that each CD in a Rimage Media Kit will last and will retain its data over 100 years and each DVD in a Rimage Media Kit will last and retain its data over 50 years. The media should not be exposed to extreme climate variations, direct sunlight or other damaging conditions. Please see the full text of the Rimage 100/50 Year Warranty/Guarantee for complete details.
Rimage Media Kit Limited One Year Warranty/Guarantee
Rimage Corporation ("Rimage") warrants each Media Kit to the original end user only ("You") according to the following terms:
Rimage will replace any media disc included in the Media Kit that does not print and record to your satisfaction during the one year warranty period. The one year period is measured from the date of the applicable invoice. You must pay shipment costs of discs returned to the Rimage factory. Rimage will pay ground service shipment costs for discs shipped to you. The minimum number of media discs that can be returned to Rimage for replacement is twenty-five (25). However, the twenty-five (25) disc minimum may be combined over several lots or shipments.
This Warranty DOES NOT include the following:
Your loss of data or loss of profit. Media discs that fail to print or record properly due to Media Kit components that were tampered with, intentionally or negligently damaged, or misused; that were modified in any respect; that have failed due to shipping or accidents, improper handling or environment, including site conditions, water or dirt; improper storage; failure to maintain or clean the printer according to Rimage's specifications; or similar reasons beyond Rimage's control. Rimage shall be the sole and final judge of whether the media disc has improperly printed or recorded for a reason other a defect in the Media Kit, and is thus excluded from this Warranty.
What You must do to obtain a replacement or refund:
Call Rimage at 1-800-553-8312 option 1 to obtain an RMA (return materials authorization). Then, return the media discs to Rimage at 7725 Washington Ave. S. Edina, MN 55439 with a copy of your invoice and your written statement that the following conditions have been continuously met since your receipt of the discs:
The discs were properly recorded without errors
The discs were stored vertically in an industry standard jewel case
The storage temperature did not exceed 90°F or fall below 0・F
The storage temperature did not change more than 10°per hour
The relative humidity in storage did not exceed 60% or fall below 10%
The relative humidity in storage did not change more than 10% per hour
The storage area was free of vibration and shock
The discs were not physically damaged during storage or use
The discs were not exposed to direct sunlight and did not come into contact with organic solvents
You may not assign this Warranty without Rimage's written consent. Rimage is the intended beneficiary of this Warranty; if there is any inconsistency between this Warranty and any other agreement included with or relating to Rimage products, this Warranty shall govern. If any term of this Warranty is illegal or unenforceable, the legality and enforceability of the remaining provisions are not affected or impaired. This Warranty is to be interpreted under the laws of the State of Minnesota, U.S.A., without giving effect to conflict of law rules. The parties hereby expressly exclude the application of the United Nations Convention on Contracts for the International Sale of Goods to this Warranty and its performance.
THE LIMITED WARRANTY SET FORTH ABOVE IS RIMAGE'S ONLY WARRANTY IN CONNECTION WITH THE RIMAGE MEDIA KIT. ALL OTHER WARRANTIES, WHETHER WRITTEN OR ORAL, EXPRESS OR IMPLIED, CONTRACTUAL OR STATUTORY, INCLUDING, BUT NOT LIMITED TO ANY WARRANTIES OF MERCHANTABILITY OR FITNESS FOR ANY PARTICULAR PURPOSE ARE SPECIFICALLY EXCLUDED AND DISCLAIMED. IN NO EVENT SHALL RIMAGE'S LIABILITY UNDER THIS WARRANTY EXCEED THE OBLIGATION TO REFUND YOUR COST OF OR REPLACE, AT RIMAGE'S DISCRETION, A WARRANTED PRODUCT, AND, WITHOUT LIMITING THE FOREGOING, RIMAGE'S LIABILITY UNDER THIS WARRANTY SHALL NOT EXCEED YOUR ACTUAL INVOICED COST OF THE COVERED PRODUCT.